Eon IT is Hiring to build and maintain strong revenue streams, partnerships, and provide leadership and business experience, to deliver strategic and tactical initiatives relating to Eon IT core business. Imagine joining a creative, dynamic and learning business management consultancy which beliefs in providing a real business solution as per clients' requirements. If you are out of the box thinker, having a burning desire to achieve something in your career, then has the following career openings for you: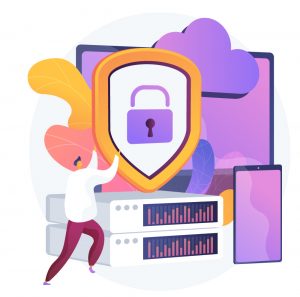 Sales Account Manager - Cyber Security
Telecom SecurityConsultants - PS Core
We are excited to continue our growth and looking forward to recruiting a Sales Account Manager who can help our customers getting the most out of Eon IT offerings. Main Duties and Responsibilities
Working to increase sales for Eon IT by establishing new opportunities and increasing current sales by aggressive onsite and cross-selling.
Focused on hunting and developing new accounts within the UK.
Completing the whole sales cycle, from prospecting potential new clients to finally closing new business.
Working to meet sales targets. Negotiating complex deals and being able to think outside the box.
Day-to-day account management of key accounts, as well as maintaining relationships with customers.
Working in a pre-sales capacity – including proposals/presentations/demos/quotations.
Conducting telephone calls to win new business.
Solution selling the full range of Eon IT's portfolio.
Accurate and timely forecasts with strong pipeline management focus.
Arranging client meetings for new & existing accounts.
Keeping abreast of the latest relevant technology.
Requirements
You must have experience dealing with IT leadership within various companies
Strong B2B IT sales background with a target driven mentality
A passion for Sales and technologies
Ability to persuade and influence at CxO level.
Excellent communication and customer handling skills.
Strong knowledge in the cybersecurity market (Partners, System Integrators, VARs)
Ability to self-motivate, multi-task and work independently as well as part of a team.
We are looking to have a telecom security person in our team. The person should ideally have Packet core experience with strong inclination towards security. Main Duties and Responsibilities
To work on signalling firewall to harden organization security by configuring smart policies.
You should have strong knowledge of various CS/PS protocols and the ability to think of security at each level.
Experience working with PS Core operations.4G and 3G.
Good understanding of PS Core nodes (SGSN / MME / SGW / PGW / GGSN / AAA / PCRF / DPI / CGNAT).
Good Understanding of Cloud Core architecture (NFVi/VNF).
Understanding of Routing/Switching.
Requirements
Bachelor's Degree in Telecommunication or System.
Engineering, Information System or similar fields.
At least 4 years of experience in Telecom domain.
Previous experience managing in a large infrastructure/environment.
Excellent communication and customer handling skills.
Ability to self-motivate, multi-task and work independently as well as part of a team.
Willing to relocate to Oman.
Be able to convenience/impress us on the interview.
We are equal opportunity employer and willing to hire young, exuberant and qualified local talent. We provide you with learning opportunities with challenging working environment. If you think that you have talent, and skills to meet our requirements, then send your CV along with a paragraph about your achievements and convince us that you are the right person for the job and you can provide value addition to our organization. Think About it and apply with confidence!! Please use the form below or send your resumes at career@eongulf.com